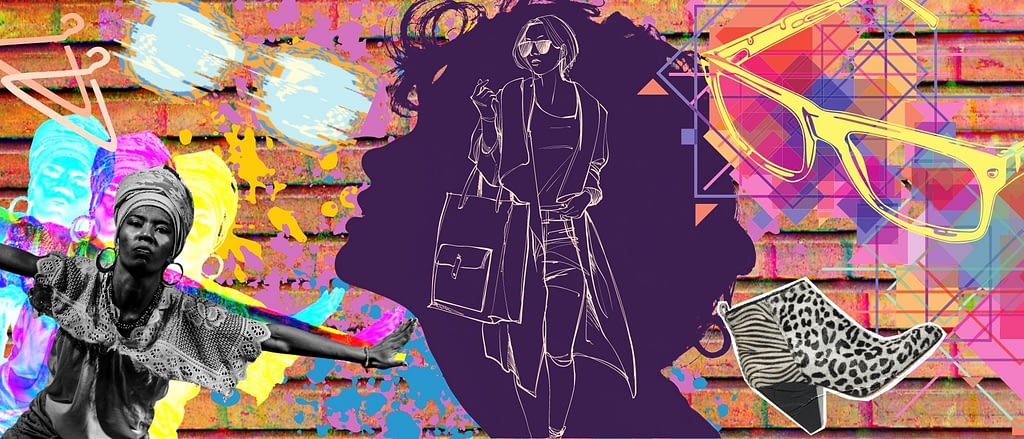 The African American culture and the design industry have woven a tight knit in history. In as early as the '20s, black artists and designers started trailblazing their path to different sectors of the design industry; from advertisements, book covers, album covers, posters, and artifacts, people of color have long been raising awareness about the importance of freedom, equality, and diversity through art. 
The road proved nothing close to a cakewalk when independent black artists entered the industry that is dominated by white artists. The lack of support and opportunity to be seen and heard became hurdles for African American artists and designers to explore creativity liberally. There have been instances when the salary of art directors between an African American and a Caucasian proved with huge gaps, making the latter with higher income on the same working capacity. 
However, circumstances that restrict one's ability sometimes become a turning point for a huge change—a change that highlights diversity. It wasn't long enough until Black artists found a way to be profoundly acknowledged in the design industry. Bias and rejection became triggers that brought out the best in African American artists and designers. 
Media and fashion are among the huge markets that are constantly tied-up with the design industry. From album covers to clothing lines, many independent Black artists and designers rose to fame by expressing diverse art through brand products. Even in the eyewear market, black-owned eyewear brands are now thriving in the fashion and retail industry—and they have their success stories to share.
Breaking Barriers: Get to Know the Black Entrepreneurs Who Decided to Create Their Own Eyewear Brands
The global eyewear market is huge. As a matter of fact, it is valued at USD 147.60 billion in 2020 and is expected to blow up at an annual rate of 8.5% in the next seven to eight years. For some reasons unknown, fast fashion has become so popular that it encouraged eyewear manufacturers to continuously design not only fashionable eyewear, but also affordable ones.
The trend required a high demand from the design industry because the trend pushes designers to come up with new patterns and designs at a regular rate. This opened a wide door of opportunities to thousands of opticians, especially independent eyewear designers. 
However, businesses in the eyewear market are largely pioneered and owned by non-Black and white minorities, which proved to be an obstacle for independent black eyewear brands that seek to enter this sector. The market channels may have opened doors for many, but the competition became too tight and those that have been dominating the eyewear industry became the competitors that are hardest to beat. Black entrepreneurs are left with two choices: to play it safe and stay within a small scope of market or go all-in and try to sail against the big players in the eyewear business.
While this dilemma trimmed down a number of entrepreneurs, some realized that success is only as near as the number of steps you take everytime you decide to push through. So, here are some of the successful Black eyewear business owners who, some years ago, bravely decided to create their own name amidst eyewear brand giants:
Empowerment is an inherent gift that women possess. Through the rediscovery of one's potential and breaking the bondage of complacency, many Black women entrepreneurs have paved the way to success. When it comes to stories of accomplishments, Vontélle Eyewear has some motivation to share. 
Founded by Nancey Harries and Tracy Vontélle Green, this brand is one of today's leading luxury eyewear brands for Black women. Vontélle aims toward creating modern eyewear that represents African American culture and art—a fashion statement that raises awareness about the diverse Black culture in the eyewear industry. But like many entrepreneurs who had to go through the hard process before seeing actual results, Vontélle's jump into the eyewear industry wasn't a smooth one. Black Enterprise had the opportunity to hear about the challenges Vontélle encountered through an interview.
According to the popular online magazine, the most crucial obstacle Nancy and Tracy had to face was the fact that the eyewear industry is dominated mostly by European & Asian male investors and customers. Representation was also lacking, which was essential in starting a business in the fashion and retail industry.
What seemed like a rough patch for Vontélle became a springboard for the name to stand out. While collaborating and attending a Paris Fashion Week, Nancy and Tracy noticed how there were only a few African Americans present at the event. Much to their surprise, their brand immediately stood out! After that collaboration and a fateful meet with a manufacturer, Vontélle's journey in the eyewear industry started taking off. 
Imagine, being one of these two women of color, entering a high-profile party that is mostly attended by Caucasians and Asians, what are the chances of standing out in this business venture when trust has already been established to a specific pioneering group? But that's the beauty of being unapologetically different, the chances of standing out, albeit slow, are secure. We could all learn from Vontélle. Their story is proven. (Note: Information about Vontélle is attributed to the brand's main website and social media page.)
Girl power is good, but twin girl power is better. This Black-owned eyewear brand has been gracing the eyewear industry with fashionable eyewear designs since 2009. Founded by twin designers, Corianna and Brianna Dotson, who also DJ and create visual arts, Coco and Breezy Eyewear is a luxury eyewear brand that can be found featured in most major publications like Vogue and Harper's Bazaar. 
Coco and Breezy eyewear frames range from aviator, cat-eye, honeycomb, rectangle, round, square in modern and contemporary designs. The Black-owned brand offers sunglasses, optical eyewear, and other merchandise. Product prices range from as low as 200USD to 400USD. One of their latest designs featured "third-eye" sunglasses for the late Prince, while some collaborations included Hershey's, Ciroc, and SIX:02. (Note: Information about Coco and Breezy Eyewear is attributed to the brand's main website and social media page.)
Previously established under the name Tnemnroda (which is "adornment" spelled backward) and founded by Samantha Smikle in 2021, this Black-owned eyewear brand rediscovered and rebranded itself in 2018 under the name NRODA (pronounced as en-row-duh), which is "adorn" spelled backward. This brand is inspired by an artistic concoction of cultures that influenced Samantha as a designer. From her vibrant Jamaican roots, her appreciation for ancient Egyptian art, African and Indian aesthetic, to her saturated exposure to rich music and culture from the Bronx, the results are stunning: a collection of luxury and rare eyewear with edgy fashion statements.
NRODA is your kind of luxury eyewear that does not only offer conventional-type frames, but they are also after designing stylish and rare eyewear with floral, nude, crystals, and precious metals. The brand is living up to its purpose: to be the trigger to your being a fashion insider, full of confidence and dripping in style.
This luxury brand also boasts of handcrafted eyewear frames that are worn by diverse clients, from thriving professionals to A-list celebrities. Recently, the rebranding took a more liberal direction by expanding their product lines and creating unisex products. NRODA has been producing top-of-the-line products for almost a decade now and has maintained high-profile and Black celebrity clients such Rick Ross, Snoop Dogg, Angela Simmons, Keke Palmer, and Chrisette Michelle. 
NRODA's ultimate fashion statement can be summed up to the founder's very words: 
"When our customer wears NRODA, I hope that they feel like an amplified version of themselves—incredibly empowered and super confident." — Samantha Smikle, NRODA Founder and Designer
(Note: Information about NRODA is attributed to the brand's main website and social media page.)
If there is one word that fits this Black-owned eyewear brand, it's this: INNOVATION. Tony Brown Collection redefines eyewear by offering various futuristic designs within a wide range of palettes of colors and design elements. Established in the '90s by Tony Brown, the founder was one of those independent black artists and designers who experienced the early struggles of venturing into the eyewear industry with little resources to produce designs. His passion and drive to create stylistic eyewear proved relentless, boldly giving birth to his very own brand, the Tony Brown Collection.
What sets this brand apart from other independent and black-owned eyewear brands is the main material used. The products are made from Titanium, a metal known to be extremely durable, but lightweight. The strength, low density, and impressive corrosion resistance assure a long-lasting experience. To date, this Black-owned eyewear brand offers two diverse collections: Dream, the pioneer sunglass idea; and Solar, a collection of eyewear that pays homage to the universe. Product prices range from 129 USD to 200 USD. (Note: Information about Tony Brown Collection is attributed to the brand's main website and social media page.)
Starting as an independent eyewear brand is one bold step to take and impressively, that is the easiest part for an attorney-slash-entrepreneur-slash-fashionista, Kamilah Holder. Kamilah is an epitome of a true empowered Black woman, being able to establish an independent eyewear brand whilst practicing as an attorney.
Perfect Haze was established to bring the best sunnies offers to the table. That is why this Black-owned brand provides trendy and stylish sunglasses at affordable prices. More importantly, this independent eyewear brand is also a tribute to the founder's mother, the late Hazel Thomas Holder. To tribute art to a loved one is one piece of commendable evidence of how beautiful African American culture truly is.
This eyewear brand offers sunnies ranging from aviator, cat-eye, rectangle, round, square in modern and contemporary designs. Even better, discounts are offered at a high rate of up to 20%! The current collection features the following sunnies from Perfect Haze: Fourth of July Collection, Mom Collection, Shai Frames Collection, Eva Frames Collection, Omar Frames Collection, and Hazel Frames Collection. Products are offered in men, women, and unisex categories. (Note: Information about Perfect Haze is attributed to the brand's main website and social media page.)
How did Vuliwear find its identity in an industry that is already pooling with big names in eyewear fashion? By getting inspiration from the things that are right before our very eyes: Nature. If there's a black-owned eyewear brand that continuously raises awareness about its love for nature, it's Vuliwear.
Deriving its name from Swahili word "Vuli" which means "shade', this one-of-a-kind luxury eyewear line offers a roster of frames designed in creativity and nature fusion. This brand goes against the flow of norm by not focusing much on the frames—but more on the lenses. While the quality of their frames is given the best design treatment for aesthetics, Vuliwear pours out extra creativity in their distinctive lenses and the tweaked classic aviator frames, which are both manufactured in Italy. 
Their honeycomb compound eyes designs are hitting the fashion and retail industry like crazy. Even better, their entire collection of non-prescription sunnies are made for all genders, carefully engineered with top-of-the-line polarized nylon lenses that impressively reduce glare for more vibrant color, vision clarity, and details. Their products are also equipped with UVA/UVB feature that protects the wearer from harmful UV rays. Vuliwear exists to not just produce the best light-weight frames and designer lenses, but also to a treasure-trove of accessories that are not just top-notch, but are also innovative and creative.
Ultimately, Vuliwear also values gratitude. Through their initiative, the Nothing But Nets, families from around the world are provided with insecticide-treated nets to protect them from malaria-carrying mosquitoes. This initiative was established to address the global issue of Malaria, a deadly disease caused by Malaria-carrying insects such as mosquitoes. From 2006 to date, Nothing But Nets has raised over $70 million to assist in providing 13 million mosquito nets to families from all over the world. (Note: Information about Vuliwear is attributed to the brand's main website and social media page.)
Who doesn't know FUBU? A certified fashionista cannot deny that he or she has encountered this name at least once in a random advertisement. FUBU is one of the faces of the fashion industry. Its name speaks beauty and anyone who hears the name of this brand will automatically think of a good collection of stylish and fashionable sportswear. 
It started in the year 1992, when four Black friends, tight-knit, decided to make one vision a reality—to go against the flow, defy the odds, and introduce a sportswear line made by people of color for people of color. "For us, by us." How they paved their way to success was not easy, and it took grit, determination, and steady eyes on the vision before the brand name FUBU became what it is today.
FUBU's collection of products includes briefs, suits, tops, bottoms, and watches. In 2020, FUBU FRAMES Eyewear Collection by Eye Candy Creations USA was launched. Inspired by returning to its roots, FUBU launched a new collection of eyewear that fuses contemporary and classic art.
This black-owned eyewear brand features stylish selections of frames with distinctive design details from metal accents, vibrant lens coatings, double bridges, and brow-line details, and contrasting colors. The eyewear brand also focused on upping product functionality through its designs that make each eyewear lightweight, comfortable, and perfect for every face. As far as retail prices are concerned, you're getting a pair of prized FUBU eyewear from a range of $225 to $295 for optical eyewear, while sunnies range from $145 to $195. Of course, there's always a reason why a product is not cheap—and it boils down to one thing that customers will always go after: quality and long-lasting eyewear. With FUBU FRAMES, you can never go wrong. The brand is trusted by hundreds of thousands of customers globally. (Note: Information about FUBU is attributed to the brand's main website and social media page.)
When Black Culture Brings Light to Fashion
While some think that fashion is something of without depth and wisdom, some prove that this industry is indeed rooted in the most beautiful and diverse cultures that were established long before this generation was even born. It is amazing how one leap of faith to be seen and heard would create an impact on many lives—lives that would also trailblaze their paths to create something new. 
The Black art and culture added more value and redefined the eyewear industry to a whole new level. Fashion statements through eyewear designs inspired and created by people of color became more diverse, visible, expressed, and acceptable for those who see the true meaning and value of aesthetics.
Did you like what you read? Why not try some of the optical eyeglasses and sunglasses we have in our shop? Our eyewear products consist of top-of-the-line frames that are designed to look good, feel good, and last long! 
Optical Near ME helps you answer that question: "Where can I find the perfect eyeglasses near me?" Through our carefully curated list of optical and sunglass shops near you, now you can buy the perfect pair of eyewear without leaving the comfort of your home! We have Virtual Fitting Rooms to allow you to try on our eyewear products through augmented reality (AR). Now, you can sit right in front of your computer, "try-on" every single eyewear you'd like to try, and purchase the one that looks best on you! Our product offerings range from the following:
Luxury Eyewear
Independent Eyewear
Rare Eyewear
Sustainable Eyewear
Art-Centric Frames
Sustainable Frames
Handmade Frames
Limited Edition Frames
Once you find the perfect eyeglasses or sunglasses, we'll help you find the nearest optician, so it's less hassle for you! Even better, we have installment plans, freebies, and warranties that you will find good deals with the purchase! What are you waiting for? Go get your perfect pair of eyewear from Optical Near ME!